Mia
Added: 2014-03-11 Rating 10.00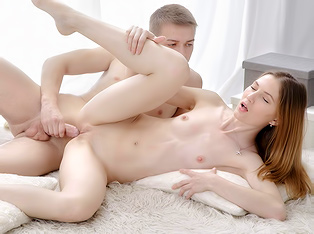 This one is a real special. Mia is getting a real itch down there, and it's probably not even where you think. Even having her lover's thick shaft in her mouth is not gonna satisfy her. And not even a finger in her backdoor. Yes, that's where the itch is. Watch her get fingered and fucked thoroughly before her lover puts his entire load in that hungry mouth.
Tags:
Photos , HD Video , Hard , Anal
Mary
Added: 2014-03-10 Rating 7.00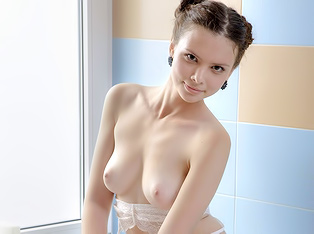 Young, tall, and gorgeous, Mary is what you call damn irresistible. She has so much to show and to give, this Russian princess. Sit back and let her charm you with her divine teen tits and that meaty flower down there. She's about to play with it, this innocent angel, until it explodes with juice and she cums hard. If only that vibrator in there could be your dick, right?
Tags:
Toys , Solo , Photos
Lisa
Added: 2014-03-09 Rating 6.22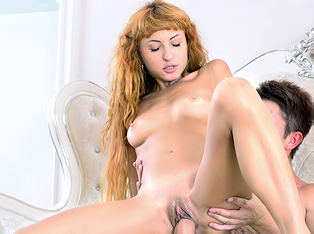 You can just feel it, you know? You can feel how much Lisa loves cock. Especially if it's as big and thick as her lover's. You can feel her beg for more, even though from what we can tell, this thing is filling up her little box to the full. Watch Lisa stick her tight little butt out in the air, waiting for yet another thrust - and getting a load right in there in the end.
Tags:
Photos , HD Video , Hard , Anal
Daniela
Added: 2014-03-08 Rating 9.89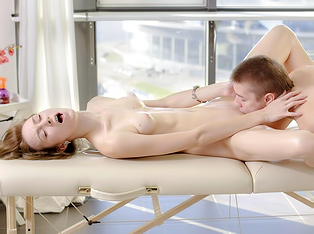 Our masseur got lucky today! Daniela is all radiant with light and beauty, and getting a chance to touch this sexy teenie pretty much everywhere is nothing but pure luck. He knows which buttons to press, and almost right away he starts licking her wet pussy. After getting a fantastic orgasm this sexy beaut queen is sucking on his fat shaft. The guy gets on the table and everything else is a sticky, sweaty mess of hardcore fucking.
Tags:
Photos , Massage , Hard
Candy
Added: 2014-03-07 Rating 8.39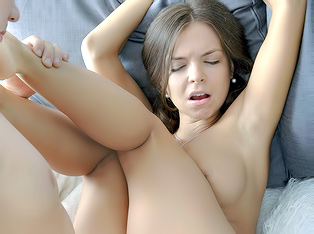 Candy tries real hard to study, but damn that girl is hot. The dude just can't keep his dick in his pants. That's not where Candy wants it anyway. See how she glows with complete and utter happiness blowing him and then riding that dick till her pussy gets sore. But don't worry, Candy, a nice big juicy load will calm your snatch down all right. What a creampie!
Tags:
Photos , HD Video , Hard , Creampie
Anna Maria
Added: 2014-03-06 Rating 9.62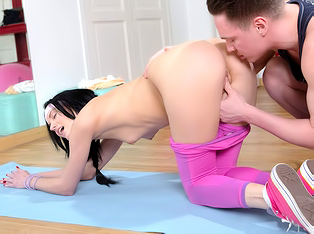 Anna Maria just loves having fun. This tall young brunette can turn everything into a party. Even hooking up with her fitness instructor! As she flexes and stretches her body in front of him, this shiny smile never leaves her face. Even when he starts working that fat throbbing dick into the tight smooth holes of her! And even when she gets that mouthful in the end.
Tags:
Photos , Hard , Fitness
Veiki
Added: 2014-03-05 Rating 7.25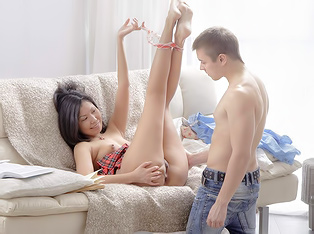 Veiki is just beyond cute, with that Asian thing going on, a super tight body, and a crazy appetite for cock. Watch her make out with her lover, suck on his hardening thing, and end up getting porked with that very thing from just about every angle you can think of. Great things aren't forever especially if it's her tight fuck hole. What a beautiful cum explosion here!
Tags:
Photos , HD Video , Hard
Zoi
Added: 2014-03-04 Rating 9.82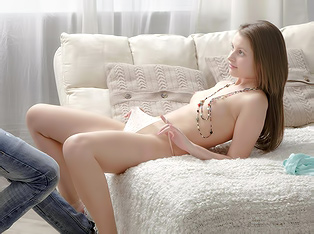 Zoi just oozes with young, spring-fresh beauty and tons of sex appeal. You just never want to stop kissing her, you know? Watch her spread that delicious peach for her lover who works his meaty cock inside, making her gasp with pleasure. Don't miss out on all the incredible closeup sequences! After the beauty gets creamed on, she looks even hotter!
Nika
Added: 2014-03-03 Rating 8.05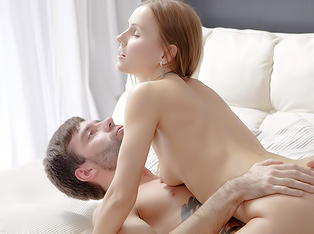 It's hard to believe how beautiful Nika is. And it's hard to believe how hard you get when you see her! It all starts very romantic and sensual as she gets rid of her beautiful clothes until only her high heels are left on. Then, the ride never stops getting faster. Watch her ride that mean dick with both her holes and get her mouth full of fresh hot bubbling cum.
Tags:
Photos , HD Video , Hard
Mary
Added: 2014-03-02 Rating 10.00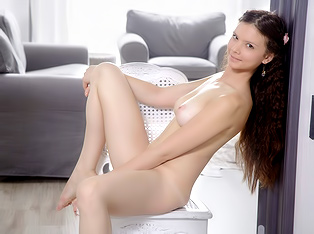 Mary is the kind of fruit you would love to bite and suck on all night. A classic Russian beauty, she has the body of a sex goddess and the innocence of an angel. Watch this blossoming young woman show off all her delights to you before burying her fingers in her very own peach. Oh boy does that thing looks delish. She came, this shy beauty!